newPark is entering the next phase: The planning law is set in motion.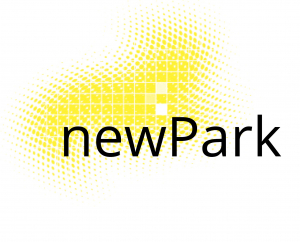 The development of the state-significant commercial and industrial site newPark in the east of the district of Recklinghausen is entering the next phase: the draft of the development plan No. 100 of the city of Datteln for the first construction phase of the newPark has progressed so far that the decision can be made to open it to the public. On 25 October, the draft will first be presented in the planning committee and two days later in the council of the city of Datteln. "This will put the newPark project on track, as the decision to open the project is the next step on the way to planning law," said the chairman of the supervisory board of newPark Planungs- und Entwicklungsgesellschaft mbH, Datteln's mayor André Dora.
When the council of the city of Datteln decides on 27 October to display the plan for the public, the draft of development plan no. 100 will be put on display after the corresponding announcement in order to involve the public in the planning process. "We attach great importance to a transparent procedure in which citizens and public interest groups can examine the documents and subsequently make suggestions and comments. We will then deal with these and carefully examine the contents in accordance with current legislation," says Mayor Dora.  "In order to achieve this, all documents that have already been completed will be successively published on the City of Datteln's website via a link that has been set up for this purpose.
With a total area of 290 hectares, the newPark is one of four sites of state importance for large-scale projects in NRW. A total of 156 hectares of marketable land in various size categories are to be offered for large production companies (from 10 hectares), light industries and suppliers (3-10 hectares) as well as research, development and services. In the first construction phase, a marketing area of 60 hectares is available, on which up to 3,000 jobs can be created – predominantly from the fields of environmental economics (GreenTech) and digitalised production. "We want to develop the newPark as a model location for the compatibility of new industry, environmental and climate protection," said Andreas Täuber, Managing Director of newPark Planungs- und Entwicklungsgesellschaft mbH.
High quality of stay and sustainable orientation
In the past few years, newPark Planungs- und Entwicklungsgesellschaft mbH has commissioned the preparation of a wealth of expert opinions and planning documents that are incorporated into the development plan. These include elaborate biodiversity protection measures, a design manual and a high-quality open space concept, which aim to integrate the area with the surrounding landscape and guarantee a high quality of stay in the newPark. The energy concept with a focus on renewable energies, the modern rainwater management and the mobility concept are all aimed at a sustainable, low-emission orientation of the site.